Welcome to Festival Zone for the July 2019.
People's Choice Nikon Auckland Photo Day 2019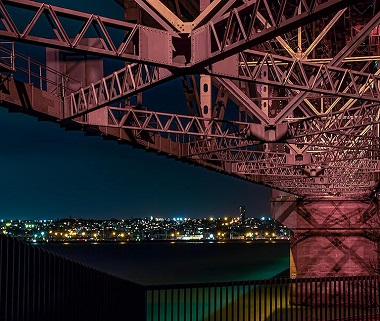 We are delighted to announce the People's Choice winner for 2019 is Tina Fraser, from Stanmore Bay, with her 'Under Harbour Bridge - Stokes Point'. Tina wins the People's Choice prize and receives a Nikon Coolpix A1000. Congratulations Tina!
24-hour day in the life of Auckland competition took place on Saturday 8 June and attracted hundreds of photographers – despite tumultuous weather. Since the annual competition began 15 years ago it has created an archive of more than 12,000 unique images of Auckland.
Our Auckland Harbour Bridge is an iconic structure bridging our communities in the North Shore and our city centre and wider regional road network. Tina's image is a fitting winner in this 60th anniversary year of the opening of the Auckland Harbour Bridge. Its New Zealand's best-known bridge which opened on 30 May 1959 after four years of construction. As a reflection of the visual conversations the annual Festival stimulates through our regional day in the life photo competition, this image will be available on our website to review for the next year.
Our 2019 People Choice's longlist can also be seen online today.
The announcement of the People's Choice Nikon Auckland Photo Day winner marks 7 years since our inaugural People's Choice was initiated in 2012, it was a cultural 1st in New Zealand, cementing this as the longest running annual People's Choice Award for photography in the country.

---
size=3 width="100%" align=center>